Welcome to our RE page! 
At Ludlow Primary School we teach a balance between Christianity and other faiths across the school. 
The principal aim of Religious Education is to explore what people believe and what difference this makes to how they live, so that pupils can gain the knowledge, understanding and skills needed to handle questions raised by religion and belief, reflecting on their own ideas and ways of living.
  
Recommended reads for Religious Education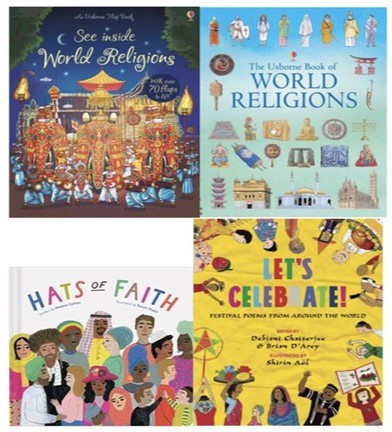 Places of Worship free to visit in Ludlow
Ludlow

 

Baptist Church
Ludlow

 

Elim Church
Ludlow

 

Methodist Church

St Laurences Church

St Johns Church

St Peters Church

 Recommended website